Sarah The Vet – Shop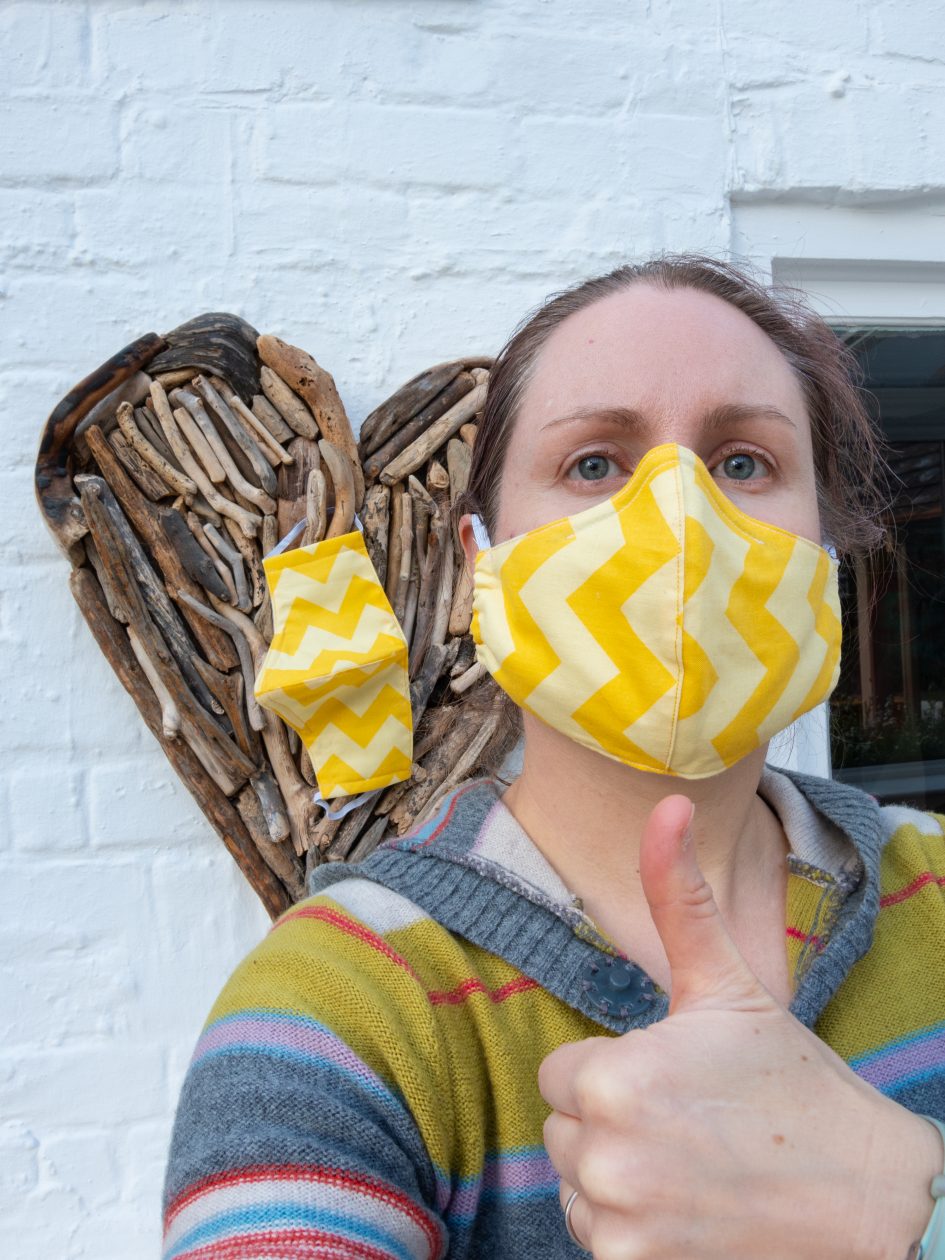 Reading Time:
4
minutes
As I unexpectedly have some free time at present, I am making myself useful by diversifying into selling my crafts! All my locum and freelance work has disappeared and I fall into the category of getting diddly-squat from the Government. But rather than getting down about this, I am finding ways to support myself until such time as locum vets are needed again in between volunteering. Currently I am concentrating on making face masks so that we can free up vital PPE for the NHS and help to keep ourselves safe. I have put some information below about the efficacy of fabric masks. I am also making some solid moisturising lotion bars as with all this hand washing, I am sure our hands are getting very dried and cracked!
Please see my Etsy shop at SarahTheVetShop here. I am getting new fabrics all the time and will put them in the shop once they are quality checked and washed so please check back frequently to see what is available. I am also open for discussing custom orders or suggestions for colours or fabrics.
I am making masks as fast as I can – they take about an hour to make each one so please bear with me! It is hot work as I wear a mask all day while making them. I also wash all the fabric first to ensure it is as clean as possible and pre-shrunk.
Please send me photos of you wearing your masks and I will pop them on here so we can spread a little brightly coloured cheer around! Email them to sarah@sarahthevet.com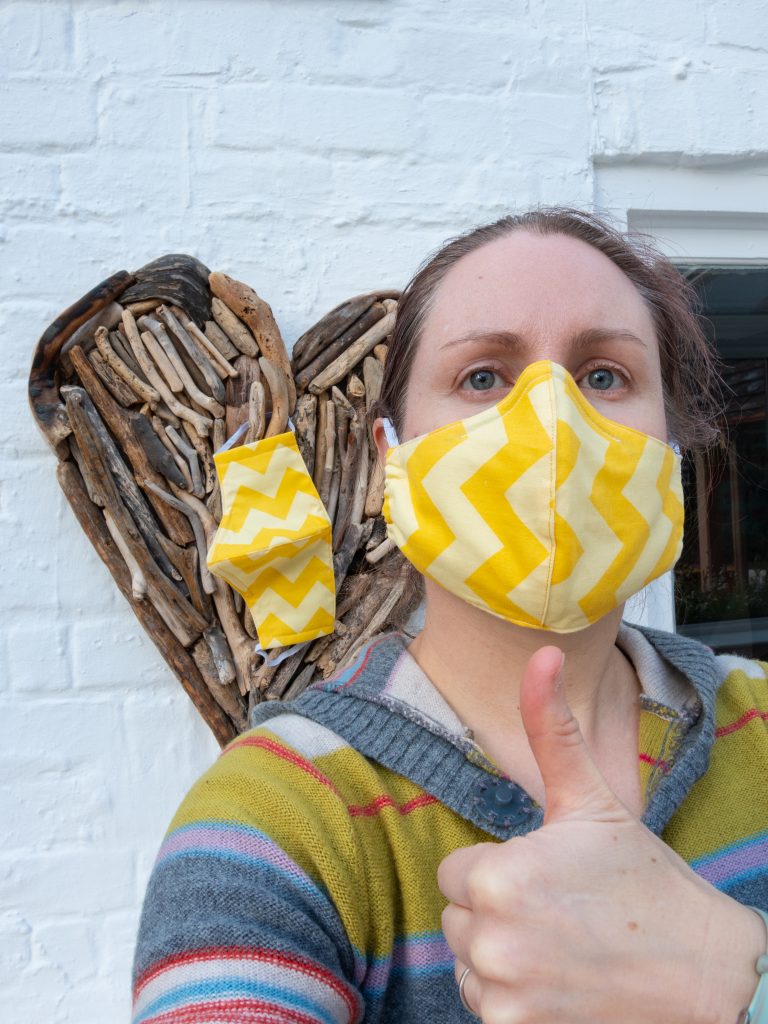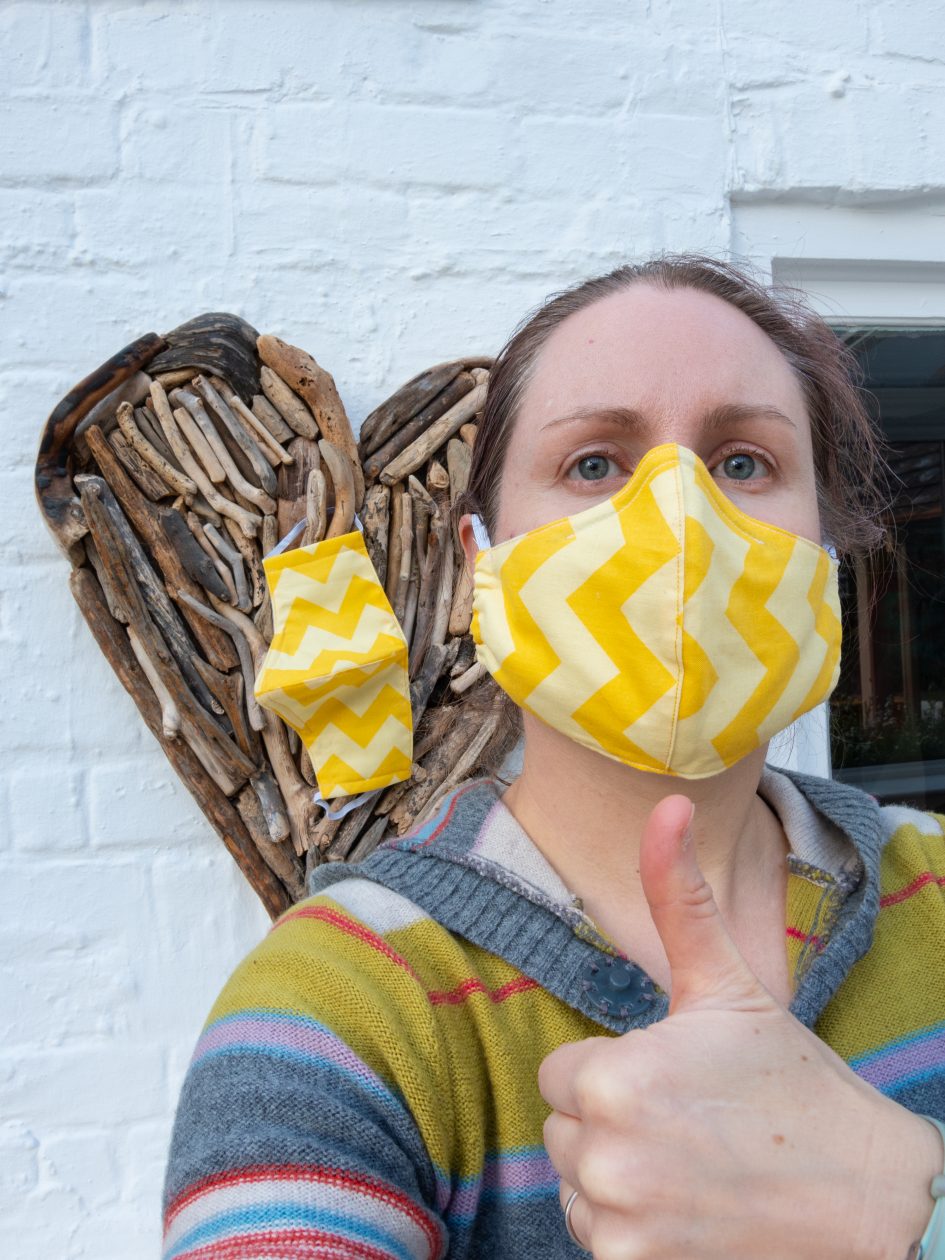 Do Fabric Face Masks Do Anything?
I am sure this question has gone through your mind, as it has done mine too. On balance, I would rather do something that has some positive effect rather than nothing at all and the evidence that I can find does show that fabric face masks are better than nothing. However, fabric face masks are not N95 masks. They do serve to remind us not to touch our faces (for me this is like being in the operating theatre with gloves, gown and face mask = don't touch anything to keep sterility). They are designed to be used when N-95 respirator masks or formal surgical masks are not required or are not available. I think we are at that situation NOW! There are more and more reports of countries (Austria) and cities (New York and Los Angeles) requesting or requiring people to wear masks or at least cover their mouth and nose when going outside.
The masks I make will not stop you catching COVID-19 or any other respiratory virus but it is likely it will REDUCE the risk of you potentially spreading it unwittingly by containing coughs and sneezes, and also reducing the inhalation of large airborne droplets and reducing the amount that you touch your face which are the main ways that COVID-19 is spread and caught. This is not an item of PPE or medical equipment. They are meant to help block large-particle droplets, splashes, sprays or splatter that may contain germs (viruses and bacteria), keeping it from reaching your mouth and nose. As vets we need to reduce the amount of human-grade protective equipment we use to free this up for those that really need it in the NHS and, as vets, we have a much lower risk of giving anything to our patients or catching something from them. I recommend you wear this mask with eye protection such as safety specs or goggles like what we use for dental treatments (I use my jewellery making safety specs – that is what is on the moai model) or face shields if you can make or buy them.
Evidence?
Emerging evidence shows that many people spread coronavirus when they are asymptomatic leading to many places around the world encouraging the wide spread use of any kind of face covering.
The problem is that most research on the use of face masks has focused on protecting the wearing from getting something (in this case a virus) rather than protecting the wider population from excreters of the virus who are often asymptomatic. These tests often are using fine sprays directed at masks and testing the air the face side of the mask – not real world scenarios. We know in these circumstances that respirators or N95 masks are needed to give high protection but these need to be fitted for the individual. Surgical masks give some protection but they still don't stop all viruses getting through. This is a very good summary from Standford Medical.
Many hospitals around the world – Canada, USA, Belgium – are asking people to make them fabric masks. These are not for use by frontline healthcare professionals, but to put on people recovering from COVID-19 to try to reduce the amount of virus they spread around – for approved visitors and discharged patients.
Emerging Infectious Diseases journal article on fabric masks in the H1N1 epidemic
Research paper in the Disaster Medicine and Public Health Preparedness journal, published by Cambridge University Press, titled 'Testing the Efficacy of Homemade Masks: Would They Protect in an Influenza Pandemic?'
CDC statement for Crisis Strategy
Olson Mask instructions, including fitting and filter use from the Olson mask at Unity Point Hospital , Iowa
Journal paper in 'Disaster Medicine Public Health Preparation' from 2013
For some resources that are easier to read:
Can Masks Protect People from The Coronavirus?
How to Use a Mask
World Health Organisation (WHO) recommendations, including some great posters on how to put on and take off masks. Basically wash your hands before putting a mask on, do not touch the front of the mask once it is on and wash your hands before and after removing the mask.
Some other options
From Harvard Medical School, if you have access to some medical supplies
Doctor in USA explaining how to make a mask out of vacuum cleaner bags, but I have seen that some vacuum cleaner bags contain fibres that can irritate the respiratory tract.
University of Florida instructions on making their mask
Filter Suggestions
It is harder to find evidence about what filters to use. A filter layer of dense non-woven material may improve the efficacy of the mask. The best filter would be a surgical mask and putting it inside the fabric mask will help you look less like a zombie when you do your essential shopping. Suggested materials include paper surgical drapes, pack wrap paper (the paper that wraps ready sterilised gowns and surgical kits), melt-blown non-woven fabric, vacuum cleaner bag paper (HEPA filters), non-woven sewing interfacing or even tissues. Change the filter every time you use the mask and wash the mask too.