Reading Time:
6
minutes
At one time, a physical ad was the standard, and about the only, way of securing your next victim vet, with word-of-mouth coming a distant second. They are still important, but recruitment agents and head hunting, students on placement, and social media (basically word-of-mouth for the 21st century) are all increasing in importance and need to be considered. Now more than ever you need to remember that your reputation goes before you and prospective applicants will be cyber-stalking you, so use this to your advantage. This, if nothing else, is a good reason to build a social media profile of both staff and client social events, photos of happy smiling people who enjoy being at work, and team photos long before you have a post to fill. Then when you start looking for a new vet, they will be able to get a good feel for your practice and its values and culture before they even contact you. This is a good thing, right? If not, you really need to ask yourself why. You need to connect with potential employees in more than just the cold, exchanging-business-cards kind of way.
Perhaps a written ad is just too dinosaur-like anyway; how about a video ad? If it's quirky and fun, it's much more likely to be noticed and remembered than a "read first line, oh God digital x-rays, next please" physical ad. This may work well especially in these modern times of instant gratification and short attention span (Hello, millennials!). This example is not an ad for a vet job but gives you an idea of what you might do.
In this job seeker's market, your ad should not say what you want from the applicants but what you can offer them. Basically, your ad needs to be a hook to get applicants to contact you so you can sell your practice to them. Once you're talking to them, you can match values and needs, and if you've used the social profile properly then the values should already be a good fit. An ad is the ultimate in short form writing so use it to entice, intrigue, or entertain potential applicants into wanting to visit your website for more details on a careers web-page (like this – I wrote it and have permission to share), linked to a formal "Recruitment" page, linked to your less formal and friendlier Facebook timeline. Don't forget that if you add a link to your website to any digital ads you have out there, by the miracles of Google analytics, you are far more likely to appear higher up any search rankings. Believe me, this is important.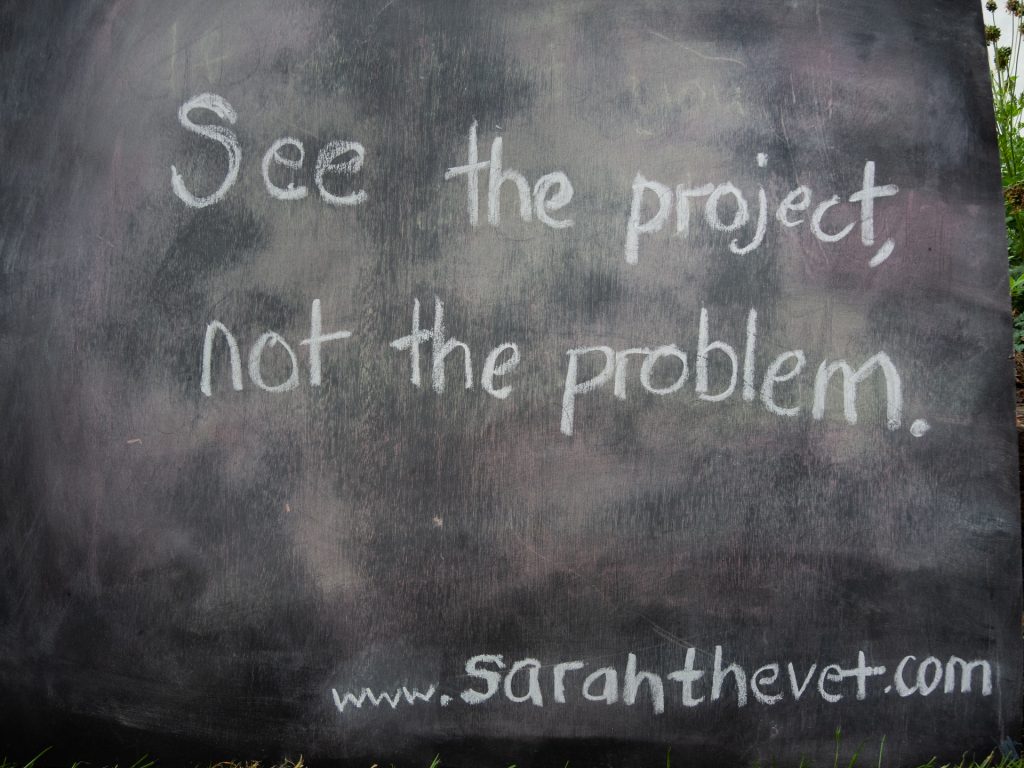 How are you going to hook those prospective employees?
Build a personal connection with them, and the quickest way to do this is to have emotional content. Tell a (true!) story about you as an employer to inspire prospective employees to apply. There is evidence for this in a study by the Ehrenberg-Bass Institute for Marketing Science in Australia; add inspiration, astonishment, humour and thrill for arousing emotions. Avoid stock phrases; what do they actually mean? The ad needs to be genuine and believable and give an idea of the true identity of the practice.
Show your company's values. Employees want to work for employers with whom they share values. Have your mission, vision and values easily findable and spelled out. Don't be afraid of scaring people off with these, because if your respective core values don't match then neither you nor your new vet will be happy.
What will it actually be like to work for you? What is the work culture and what will the work-life balance be like if they work for you?
Show them the teams and people they will be working with. If you have RVNs then shout about them! Pictures of smiley-faced people that want to be there, rather than an array of badly-lit passport grimaces on an "Our Staff" page that hasn't been updated for three years.
Entice them with perks and benefits. What might seem irrelevant for you might be standard for others such as professional subscriptions, gym membership, private healthcare cover, PerkBox, etc. People love a good bargain and so if they see they can save £500 a year working for someone else who provides these things and the rest of your advert is standard issue, then who are they going to call? The best benefit will in many cases be a decent salary so don't shy away from mentioning this. There needs to be a minimum salary expectation for the level that the person is working at – they will not waste time applying for a job that would leave them worse off.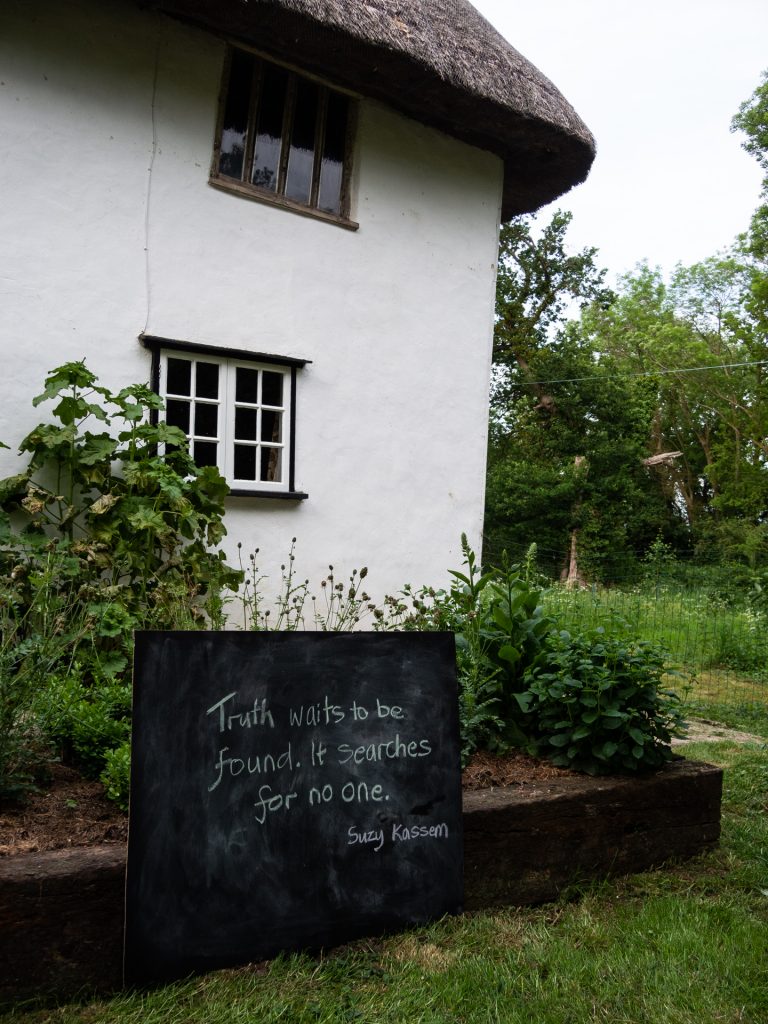 So much for the concepts. There are still some key things that people are going to want to know immediately, so what actual detail should you put in an ad?
Location – this is a must. A lot of people will not contemplate moving for a new job due to commitments or ties. Save yourself some wasted phone calls and make it clear where you are – but if you see your area as an attraction, do have a go at selling a new location, a new life.
Type of work – this is usually going to be fixed but if not then say so!
Can you be flexible over working patterns? If so then you really should mention this because it would be seen as a real bonus by most people.
Can you be flexible with the role? Something along the lines of 'Securing the right candidate to fit in is more important to us than level of experience'.
Support – if hiring a new or recent graduate then this is not optional. Needless to say – and yet, sadly, has to be said – your support needs to be genuine and sustained. Does your practice have any graduate schemes they can be signed up to? How are they going to improve their surgical skills? Will they have a mentor? How about adding an article to your website/social media profile written by one of your existing new or recent graduates – one who is willing to talk to potential new hires about their experience and would still be able to look them in the eye afterwards…
OOH or no OOH – some people will not contemplate doing any OOH but others will, if it is reasonable, so you need to state this in your ad. There are figures bandied about of about 50% vets not wanting to do OOH so if you have OOH as part of the job then you are reducing your potential market. Probably this only applies to small animal work.
"Usual toys" is enough detail, with "budget to get more" if that's true. Don't list all your gadgets. It will be assumed you have them and if you don't then the applicant will quickly find out either by asking or checking the "Services Offered" page on your website. You have one of those, right?
Progression – what are the opportunities you offer to grow professionally and personally? There needs to be a proactive, planned and reviewed approach to learning and development – don't leave it up to chance. Do you offer funded CPD? Up to certificate level? What about management opportunities or partnership?
Salary and package. We really must stop shying away from putting salary or package on the advert. This is the only industry where it is not standard to state this information on an advert and it is not doing the profession any favours. "Salary neg." is read as "negligible", not "negotiable".
How to contact you, and not a free email service (Hotmail, Yahoo, Google) but something more professional. If you give a phone number, also add acceptable times to use it. Above all, suggest that they come and read much more about your teams and practice on Facebook and your website. Add a link to an expanded job ad, and have a 'come work with us' section. Think about what the link should be too, try to keep it short and sweet just in case they're reading the ad in print. Which of these are you more likely to type in (accurately):
https://www.sarahthevet.com/2019/06/02/vet-job-ads-the-good-the-bad-and-the-ugly/ or
https://bit.ly/2Kp22tb
OK, the bit.ly one's ug.ly, but it's got a better chance of being typed correct.ly.
Remember to spell-check, not trusting the spell-checker because smell-chuckers are sum thymes rite bot nut wright, and therefore to proof-read, many, many times. And not by you. You wrote it and what you hear in your head will almost certainly not be what's written on the ad. Use the services of your friendly neighbourhood pedantic git with a penchant for punctuation and brace yourself for the feedback. Happily, I married one. If that doesn't apply to you, try bribery. Cider helps. Finally, check the accuracy of the ad (60% SA, 30% bovine, 20% sheep and equine… well, that's 110% workload from day one. 'Bye.).
Once you've got that all-important first contact, maybe offer informal chats and visits rather than going straight to a formal interview. Nitty-gritty details can be negotiated but the core feel of your practice and working environment is something that absolutely must match, and only exposure gets that feel across. If you are far away from large areas of population or not easily accessible then you may need to consider helping to pay for expenses to attend an interview. If that thought caused a short, sharp pain in the wallet then consider the cost of not recruiting or perhaps less costly, remote video conferencing (Skype, Facetime) for your first contact.
Next time I will ruminate over reasons why you might not have many (or any) applications to the ad. Until then, good luck!