Reading Time:
7
minutes
If you haven't heard of it before or read my previous articles on the subject, reverse recruitment is a new way of looking for jobs where you market your skills and experience to the job market. If you missed Adrian and I on VSGD Careers then you can watch back the recording here.
In reverse recruitment, job seekers search for jobs, apply directly to companies that are a good fit for their requirements or market themselves and encourage the job offers to come to them. This is recruitment in reverse; the job seeker does the looking, not the company with a position to be filled. It means the power remains with the job seeker instead of the company or an agent. These methods are going to work best in a strong job market so with the current recruitment crisis in the veterinary profession this is method is likely to be successful. However, if you have particular job requirements, it may also work well for you at any time. It also opens up serendipity and seeing what chance might bring your way if you put yourself in the right place.
I'm super-excited to get the veterinary profession considering this method of job seeking as it has the potential to get you your optimal job, open up more opportunities to you and put the power into your hands. You could find not just a job but a great job.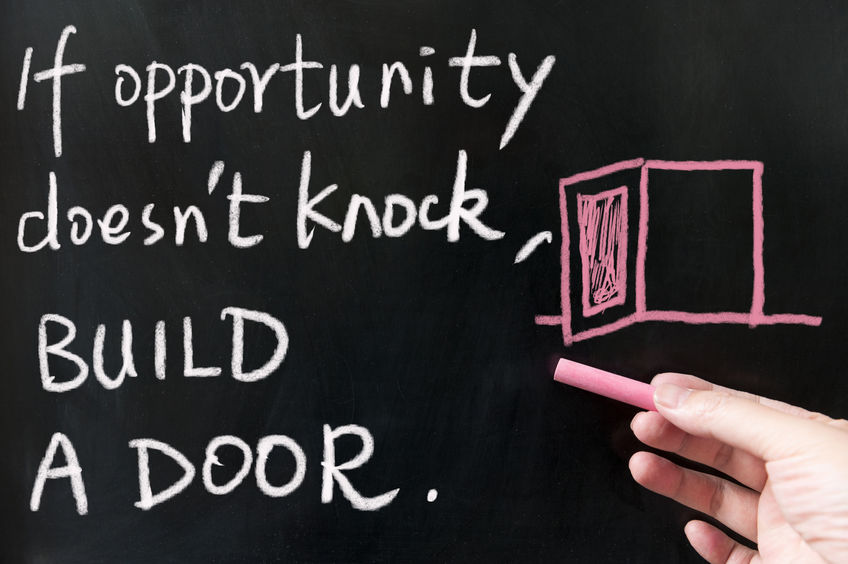 Why
There are more than a few issues with the traditional model of veterinary recruitment. As a job seeker, it is very time consuming to seriously look for jobs; searching the job listings in all their various places and forms, every week updating your search, sending out CVs, writing covering letters and sending requests for additional information, cyber-stalking practices to get a feel for them, phoning and talking to endless practice managers and exceedingly busy practice principals. Reverse recruitment has the potential to speed up this process.
The traditional model also only works for the businesses that are actively advertising their recruitment opportunities at the time of looking but there are likely to be opportunities available that are not advertised or are about to be created or could potentially be created for the right person. Through reverse recruitment you may find jobs available where none are advertised.
Currently the veterinary profession job ads that are put out there are frustratingly lacking in the information which someone like me needs to make a choice to apply, let alone the choice to work there. Even trying to get more information from someone who should know what they are selling (such as a recruitment agent or corporate recruitment service) can be like trying to get blood from a stone. Through reverse recruitment, you are potentially in more control of the quality of the places you approach for further contact. Requirement matching on both sides is key to getting a good fit in skills and personality, otherwise time will be wasted on both sides. Some key questioning early in the process can time well spent in this regard.
If your requirements are more particular than the average job seeker then you may find that the jobs on offer don't match what you can offer the job market. For example, if you can only work certain hours or times (but every ad is for full-time hours) or you can perform certain roles but not others (such as you have to work mostly sitting for health reasons); this is where marketing what you can offer to the job market may open doors for you.
By skipping the recruitment agent or the practices' advertising fees, the practice is saving a substantial amount of money (recruitment agents charge up to 15 or even 20% of your first year's salary) which means you potentially have more bargaining power for increased salary or package.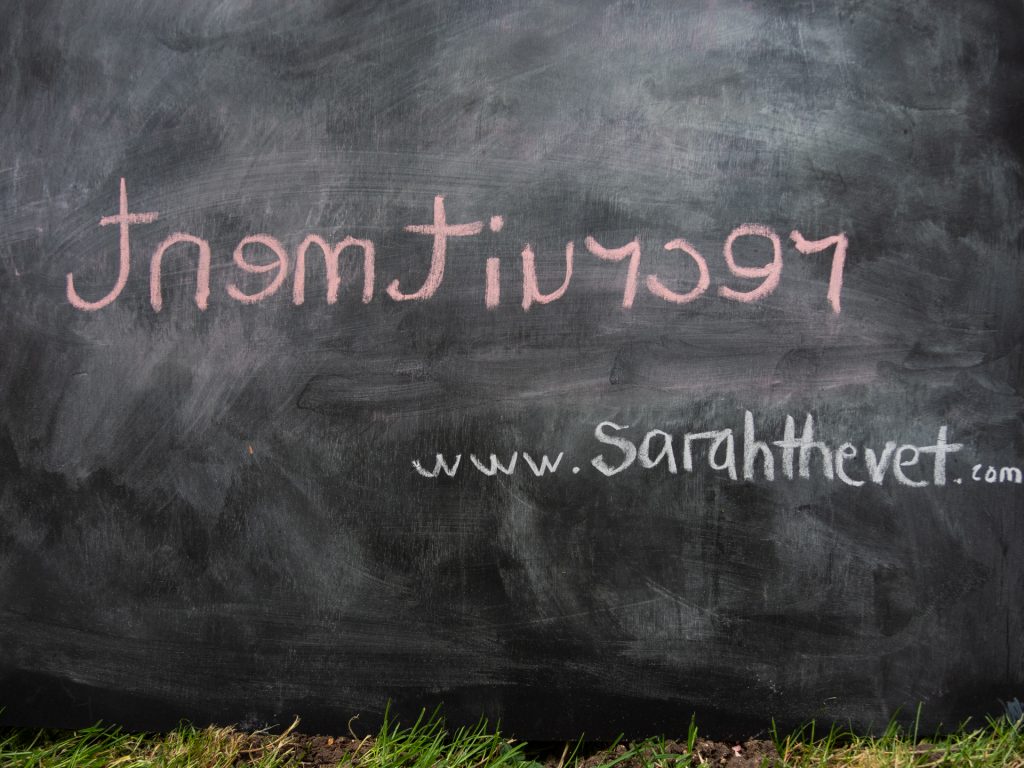 Why Not
There are some downsides and pains to reverse recruitment. Firstly, because you are putting the work into finding, sorting, questioning this take a lot of effort and time. It can also be draining and you need perseverance to do this. You must be clear about what you want and stick to your values, negotiables and needs, no matter what carrots are dangled in front of you. This can be hard especially when the process may be prolonged. Another issue I came across frequently, and I'm sure others do too, is that practices don't know what they need or want and are without clearly defined roles with skill and experience level that is ideal for them. Sometimes this manifested as a desire to just employ any MRCVS with a heartbeat. But by not attempting to get the best fit from both sides, neither side is going to be satisfied long-term. Don't be embarrassed about discussing things you don't want as well as what you do; at this stage you can agree that the fit isn't perfect and part ways as friends, maybe allowing a future contact, whereas if you keep this quiet until after you've applied it will be a problem you can't walk away from.
You need some degree of self-confidence as you are marketing yourself; no-one is going to be putting you forward but you. You need to do this all the way through the process to negotiating for your own salary and package. You will forgo anonymity when you start openly reverse recruitment. Even if you don't openly advertise yourself like I did, once you start asking your network for leads and change your LinkedIn profile, it will be noticed. You need to be prepared for your current employer and friends to learn that you are looking for a job. This could be difficult if you haven't handed in your notice or if there are changes afoot in the practice (such as corporate buy-out) that haven't been made public yet.
What
Now time for the practicalities; you need to know yourself, know what you want and prepare to market yourself. This is the most important stage to nail down. Firstly, know yourself; what are your values and passions, what drives you, what do you want to achieve? Perhaps consider personality analysis and career coaching to help in this.
When you are considering what you want, you must be crystal clear on what you would compromise on and what you absolutely won't compromise on; wants that are non-negotiable and needs that are desirable. Write these down and keep referring to these through the process as you may find yourself pressured or tempted to stray from them. From these you can write down the requirements for the practice/company and the specifics of the role and all the things that go with that. You are looking to easily tell if what is being offered matches your requirements, whether you need to ask more questions to get more information or if there is no point continuing the contact. I made myself a list of questions to ask practices that got past the first requirement match, which dug deeper into the culture and vision of the practice and how I might fit in with that.
You need to consider what you can bring to a practice – behaviours, skills and experience and be able to back these up with real examples of them in action. Write an up to date but concise CV and update your LinkedIn profile. Remember, you may be a rare item (i.e. a vet or vet nurse) but it is quality that counts.
You need to be your own advocate so you will need confidence on what you are offering and you need to value yourself. This is not narcissistic but still seems to feel awkward or difficult to many. The reality is that you will be marketing your own skills and experience, and underselling yourself is as bad as overselling. Get used to talking about yourself – practice in a mirror, with a partner or friends that will give you honest feedback. Like an entrepreneur with a pitch, you might only get one brief chance to make an impression. Also, learn how to negotiate; this is not a natural skill but will be vital.
How
There are many ways of approaching reverse recruitment. Here are some to think about:
Promote yourself and make yourself visible so create a visible identity and you can be found – social media, LinkedIn, your own website, recruitment posting sites such as Vets Stay Go Diversify website.
Network and build relationships, get word out there that you are interested in new opportunities. Get into special interest groups in industries or companies that interest you (this led to my husband getting an awesome job opportunity).
Switch LinkedIn to 'open for job opportunities' – just be prepared for a deluge of contacts from recruiters, which can be a very mixed blessing
Perhaps you have heard that a particular practice or company is a good place to work and could further your ambitions. If so, there is no harm in asking if they would consider you. Call up the hiring department/practice manager and introduce yourself and what you are offering. Even if they're not looking right now, they will be at some point in the future. Perhaps you cannot move from the area you are based in, in which case approach suitable practices in the locality that look like they would match your requirements.
Recruitment agents and corporate in-house recruitment services offer a form of reverse recruitment where, as a job seeker, you contact them to see if there are any vacant roles on their books that might be suitable. For me this is not true reverse recruitment as the power is with the agents and you may only be shown the roles they want you to consider; ultimately the agent is working for the employer looking to fill the position and not working for you. The amount of work they put to this matching process is very variable. Some companies offer a reverse headhunting service where they will use their networks and relationships with companies to put you forward, usually with a degree of anonymity initially which may be a benefit to some.
In conclusion
Reverse recruitment is something to consider, whether you are highly sought after in your field or have specific needs and requirements for a job; there are many different ways of finding your next and optimal job. The power is in your hands with reverse recruitment and therefore you have the potential to find a great job. Reverse recruitment has the potential to revolutionise job recruitment in the veterinary profession, open up opportunities and allow a more thorough open consideration of flexible working and salaries. Let the revolution begin!
Read more on pros and cons in reverse recruitment here and my experience of reverse recruitment here.